Welcome to the primary tool trusted by major schools of music for the productive search and utilization of recorded vocal masterclasses.

Over 1,035 masterclass posts, and growing every month.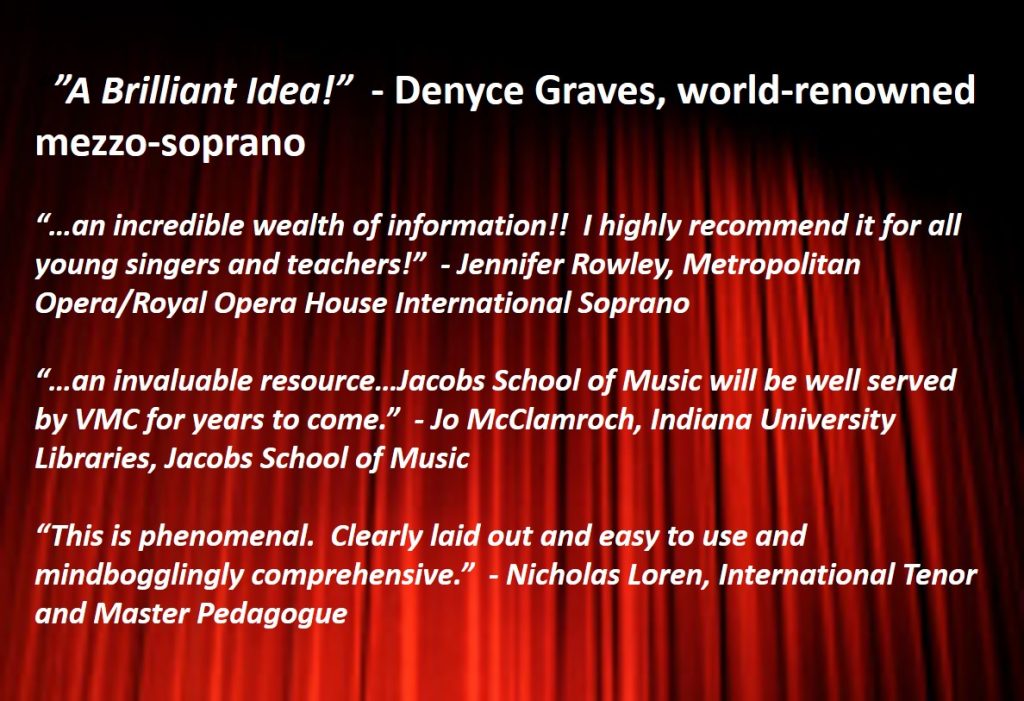 ---
"No voice teacher can be all things to all people. You have to gain information from whatever sources you can. You have to listen."  – Renée Fleming, Internationally-Acclaimed Soprano
---
---
INSTITUTIONAL SUBSCRIPTIONS: Vocal Masterclassics is pleased to serve conservatories, schools of music, music departments, high schools, and community arts organizations whereby we arrange for our online database to be accessible through institutional library electronic resource pages, making the website available round-the-clock to all students, faculty, staff, and other constituents – both on-site and remotely.  To view our institutional subscription pricing, click HERE. 
INDIVIDUAL SUBSCRIPTIONS:    LEARN MORE
"…a wonderful resource for voice teachers, singers, coaches, and accompanists. Thank you!" – Dr. Linda Snyder, President, National Association of Teachers of Singing